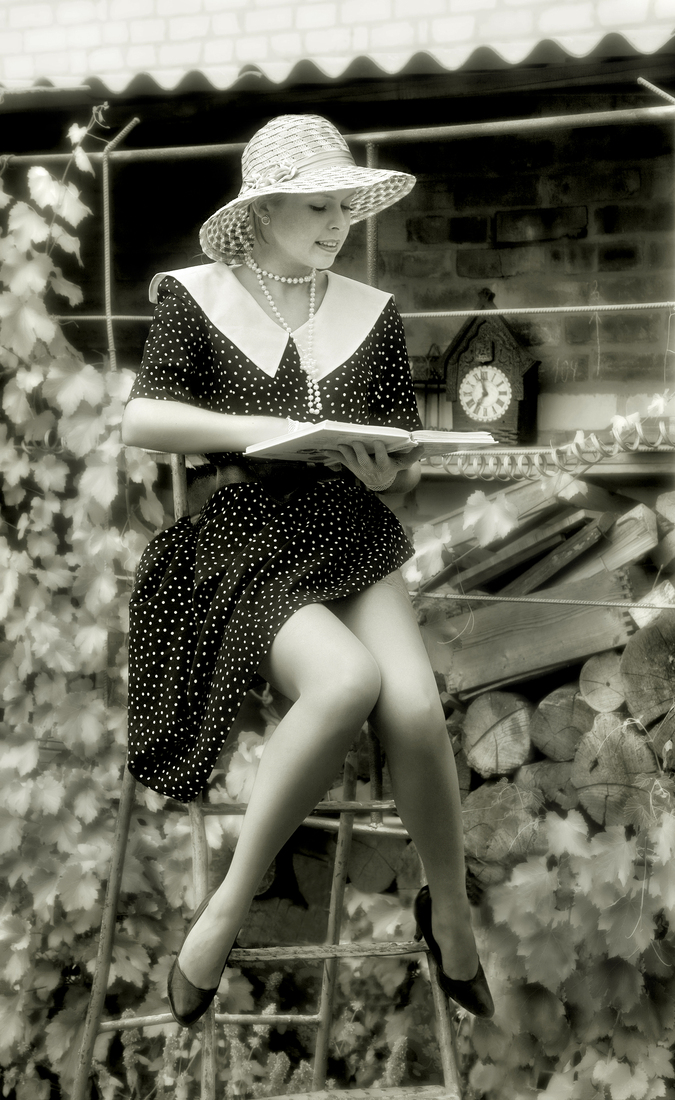 80 x 50 cm, © 2007, € 360,00
Two-dimensional | Photography | Digital processed

Next photo from the glamour series. As usual I try to express unusual glamour, in retro style, with a little humour - all for your smile and enjoying. Thanks for your kind attention to my works.
Model Release +