Beauty Will Save The World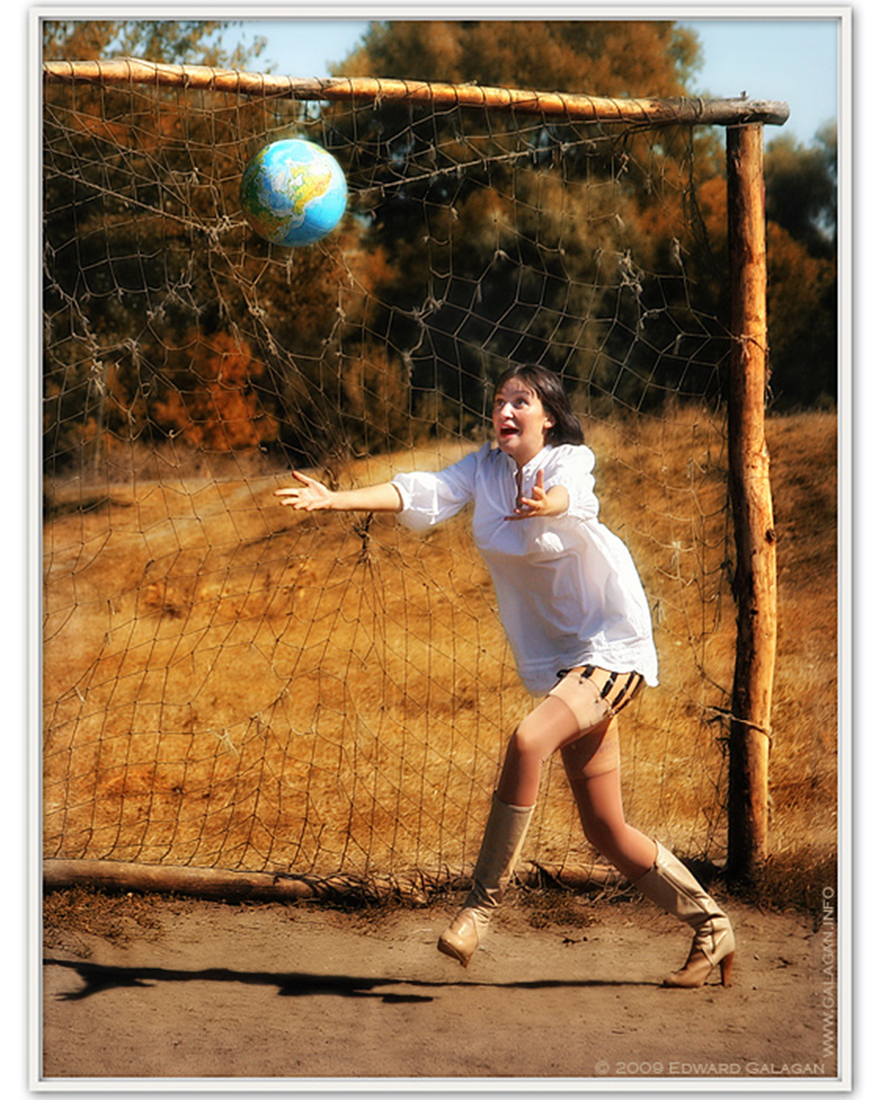 25 x 20 cm, © 2009, price on request
Two-dimensional | Photography | Digital processed

©2009 Edward Galagan
............................
"Beauty will save the world" ? Fyodor Dostoyevsky, The Idiot.
F.M.Dostoyevsky once let drop the enigmatic phrase: "Beauty will save the world." Nobody knew what this phrase means! :-) But here and now everybody can see how it will be in a reality: "Bad guys play the Earth like a ball, and only a brave beautiful woman can save the World and even protect the soccer goal" :-)
Seriously, I think this is a good romantic idea. Dostoyevsky expressed in one phrase very deep philosophic idea. We will be saved by the beautiful things around us, and the world will be saved if it can be made more attractive. There is beauty in everything. We would only stop and see around. We can do that for many people by our photo cameras, eyes, and hearts!
Thanks for your attention to this work and reading this text!